About Us
MAIT Industries provides innovative monitoring and irrigation control solutions that assist growers, horticulturists, turf managers and other water users and providers to improve their water management practices. The philosophy of MAIT's development is based on our agronomic and engineering background.
The development of the iNTELLiTROL technology, an integrated monitoring and irrigation control system (that readily interfaces to a wide range of sensor technolgies) was guided by what our clients told us they wanted. Careful consideration was given to all practical and technical issues during research and development. The result is an advanced system that provides cost effective and reliable outcomes.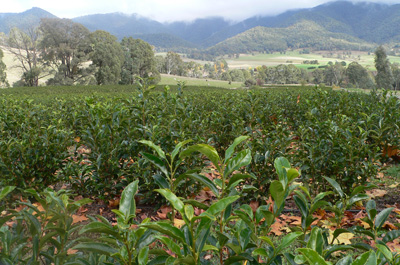 Our product portfolio is managed intensively to deliver added value and ongoing improvement in performance. MAIT's strategy is to leverage this core strength to grow and diversify revenue streams and product offerings within the agribusiness, turf and environmental sectors.
MAIT Industries R&D Department works closely with its customers every day to source, develop, and trial, concept products to improve the company's product portfolio. Together they have developed a raft of innovative hardware, software and firmware solutions that include iNTELLiTROl (monitoring and control), iNTELLiWEB web based data collection and control), software including iNTELLiGRAPH and iNTELLiPUMP.
MAIT Industries head office is located in Melbourne, Australia.
MAIT Industries believes in supporting new arrivals and refugees in our local community. As well as regularly donating towards charities and organisations that work to support Karen people living along the Thai-Myanmar border, MAIT also provides employment opportunities for Karen refugees living in Maroondah. We firmly believe that Australia is strongest when we work together. The Karen people have done much to support farming communities in rural communities, including Bendigo and Nhill.' For more information regarding the Karen people and their history, visit sharinghope.org.au